Introduction
The flight control sample demonstrates sending control commands to the aircraft using the Position control command. The sample allows you to run two operations:
Take off and Land aircraft
Take off, flight motion using Position Control and Land aircraft.
Goals
The sample demonstrates a closed loop controller with position commands sent to the aircraft using the positionAndYawCtrl API. It subscribes to the following topics:
TOPIC_STATUS_FLIGHT at 10Hz
TOPIC_STATUS_DISPLAYMODE at 10Hz
TOPIC_QUATERNION at 50Hz
TOPIC_GPS_FUSED at 50 Hz
The flight control sample is available on Linux, ROS and STM32.
Code work flow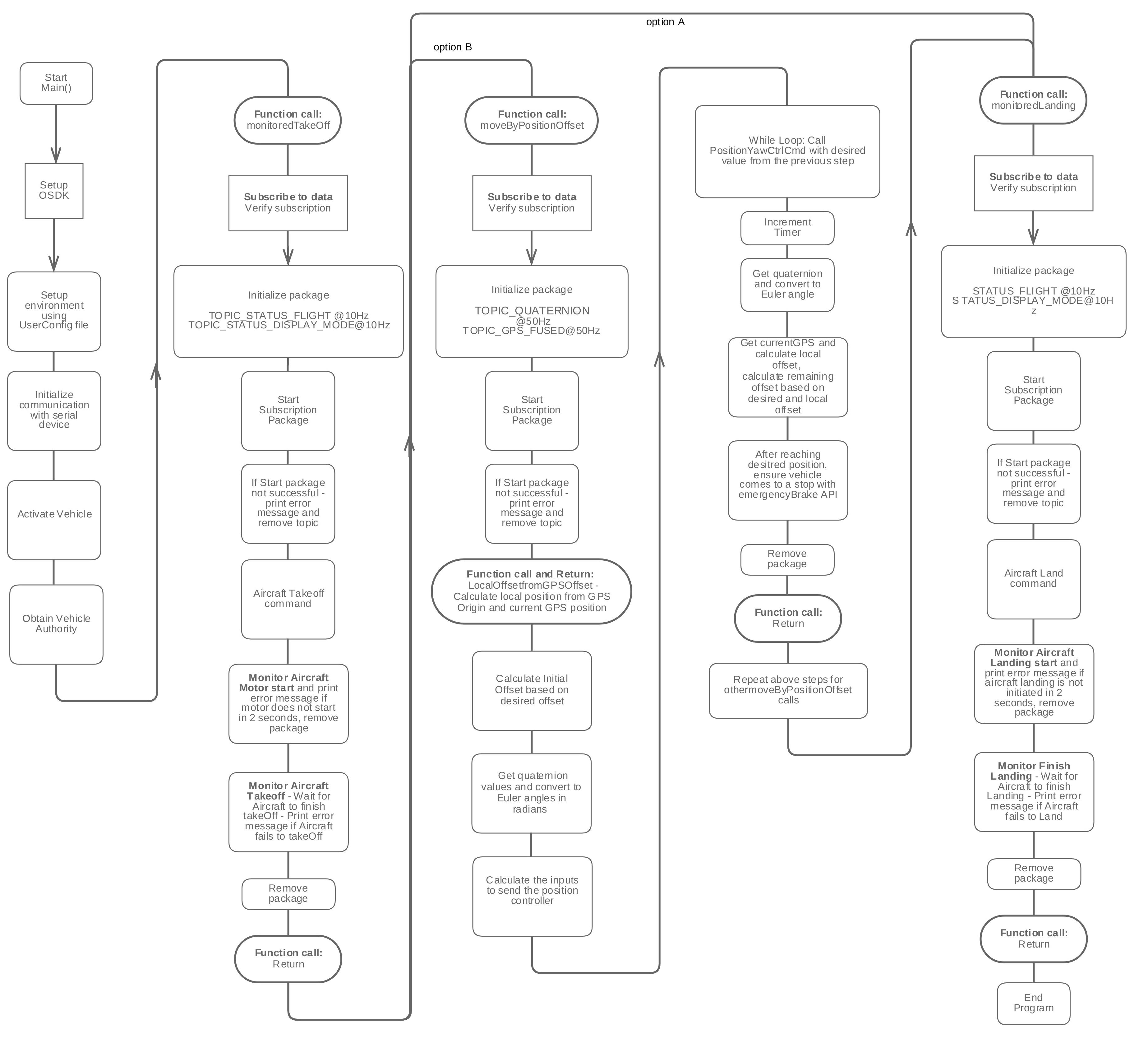 Output
The output of the flight control sample in simulation is as shown below.