DataMapper InFlight
Overview
PrecisionHawk's DataMapper InFlight mobile app turns a DJI drone into an advanced remote sensing tool that empowers businesses and consumers to gain actionable aerial data autonomously. This FREE app features a highly­intuitive user interface to easily create flight plans that automatically guide the drone to capture aerial images for 2D/3D maps and advanced analysis.
DataMapper InFlight is perfect for commercial applications of drones across industries including agriculture, energy, mining and insurance. Save and share data safely and securely with anyone across personal devices.
Compatible with DJI's latest drones: Phantom 4, Phantom 3 Professional, Phantom 3 Advanced, Inspire 1 and Inspire 1 Pro, Matrice 100, Matrice 600.
An early leader in drone data analysis, we are proud to serve your business needs with DataMapper InFlight. Please remember to fly responsibly and abide by all local and federal airspace regulations.
Highlights
Features and benefits:
Intuitive and simple flight planning interface
Autonomous takeoff, survey mission and landing
Automatically determines most efficient flight path for data collection
Monitors flight in real time, including altitude, ground speed, mission progress, battery & signal strength, GPS and flight trail
Simple push button usability
Preflight checks and emergency safety features
Supports for the Zenmuse X3 and X5 cameras, up to sub­centimeter resolution
Online and offline flight planning capabilities
Store flight plans for easy flight plan management
Advanced settings including custom overlap and flight log capture
Stores basemaps for non­connected flight
Pause and resume mission capabilities
Emergency landing and RTH (return to home)
In­app tool tips
Works seamlessly with PrecisionHawk DataMapper.com for processing and analysis
Downloads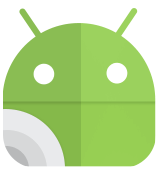 Comments and experience on using the DJI SDK
The level of control offered by the DJI SDK has been integral in the development of DataMapper InFlight. By leveraging the vast functionality exposed in different parts of the drone, we were able to build a full aerial data capture solution for users who had never before flown a drone. Every time the SDK was updated or a new drone model was released, we were excited to see how we could utilize it to provide a more comprehensive solution to our customers, and DJI has always delivered.