First DJI Developer Challenge Winners Announced: The Beginnings of a Journey
DJI — a global leader in developing and manufacturing innovative drone technology for commercial and recreational use — has announced the winners of its first ever Developer Challenge for university students. Participants created apps basedon the DJI SDK (software development kit) with the overarching theme of "Changing Lives & The World". Seven teams emerged as finalists from a pool of more than 100 competing teams, and were invited to DJI's global headquarters in Shenzhen,China to present their mobile apps to a panel of judges.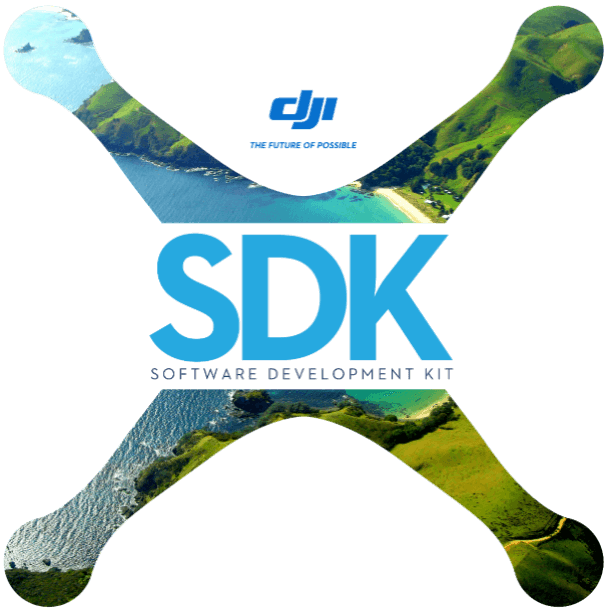 Three winners were selected from the seven final teams:
First place: Team BetterW of South China University of Technology (SCUT)
Second place: Team White of Shanghai Normal University (SNU)
Third place: Team FlatCat of Fudan University
The first place team received 100,000 RMB cash. Internship offers and opportunities to pursue future full-time employment at DJI were also provided to these outstanding students.
Earning the first place prize, BetterW designed and developed an application intended to alleviate traffic jams and road congestion due to automobile crashes. The winning app allows drivers to pinpoint accident locations for authoritiesvia WeChat (an instant messaging service), and quickly dispatch a DJI Phantom 2 Vision+ to photograph the scene. In the future, technologies such as this may allow police and emergency medical workers to overcome ground-based obstacles,giving them a new view to survey and respond to accident scenes more quickly and effectively.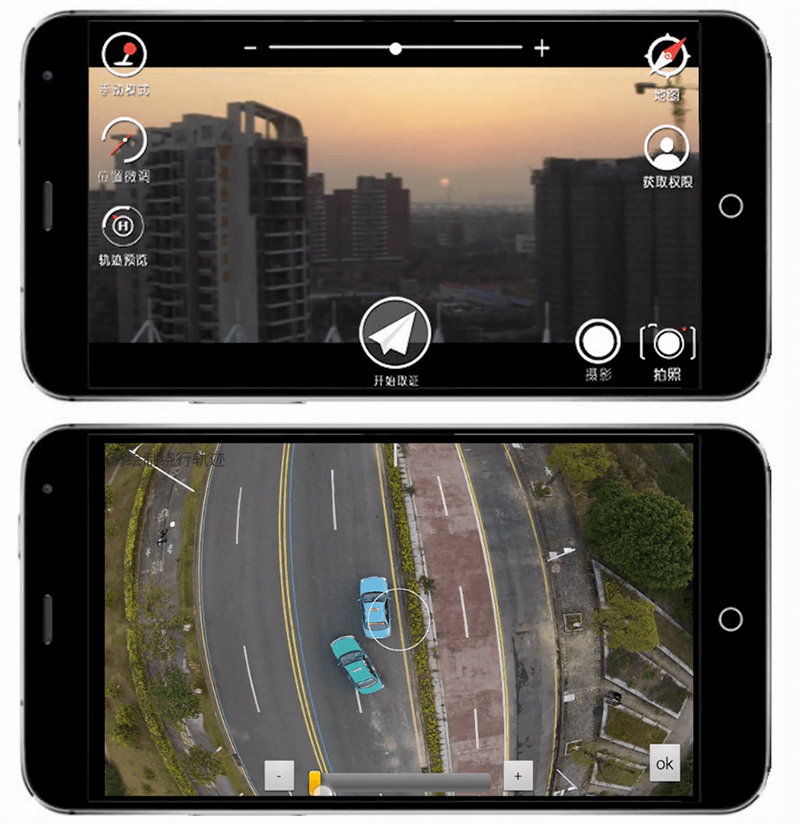 The second-place winner, Team White of SNU, made a lasting impression on the competition's judges by designing a hardware device and creating a speech-enabled mobile app allowing users to take aerial images and video. The application's functionalityenables drone pilots to focus more intently on flight controls by making photography and videography more intuitive. Team White also field-tested experimental hardware designed to maximize range extender signal strength through 360-degree,directional aircraft tracking.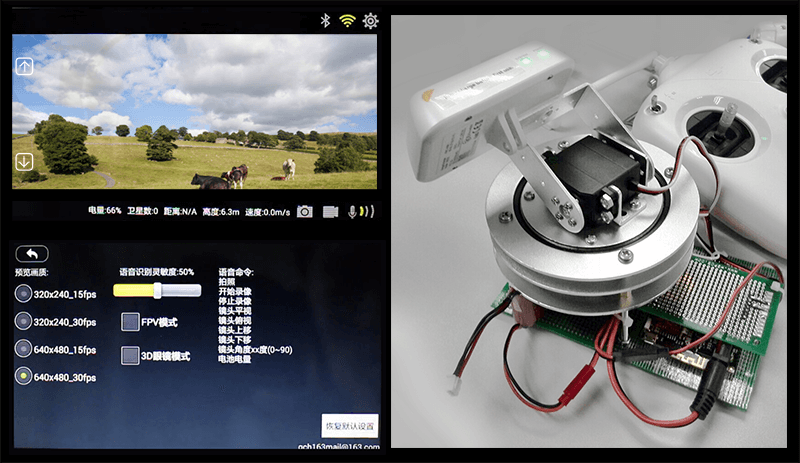 Inspired by the need to improve safety at large gatherings and events, third-place Team FlatCat of Fudan University wrote a mobile app enabling DJI drones to photograph and compute the number of people populating a specific area. The appis capable of delivering near real-time results, returning data to a control center for crowd-flow monitoring and person tracking.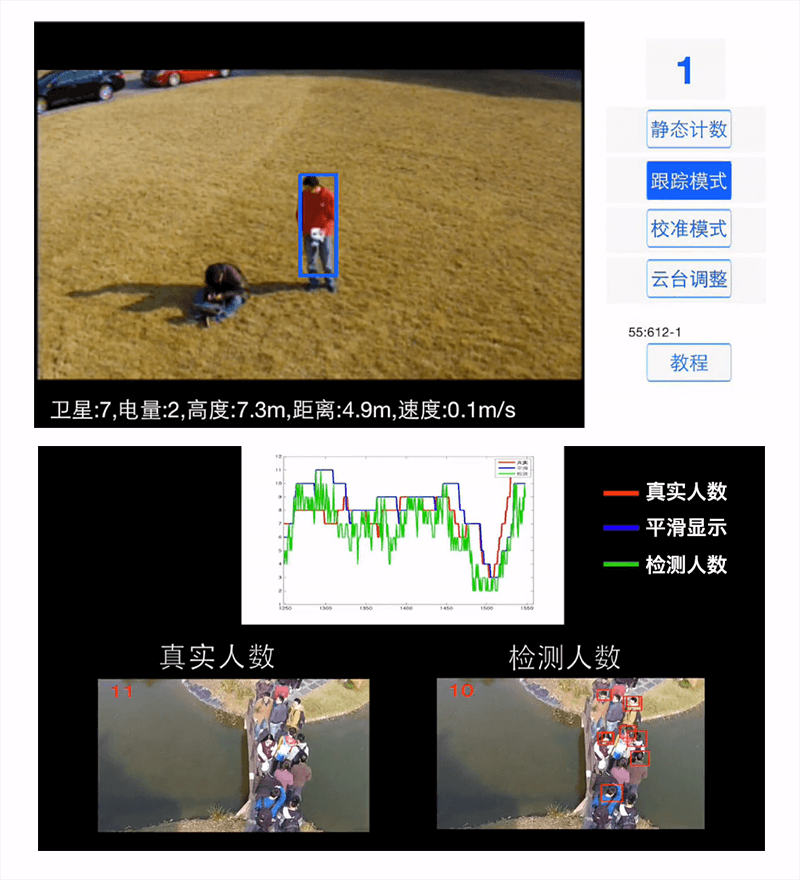 In addition to the first, second, and third-prize winners, four other finalist teams received Creative App Awards for their outstanding efforts. "TIANXING ZHE" created a mobile app utilizing smartphone accelerometers for motion-controlleddrone flights with object-orbit capabilities. "FEIJIZHIMENG" revealed a program to mirror an aerial camera's view across two displays via the Wi-Fi range extender (one display for flight controls; another for camera controls). "XINGKONGZHE" produced an "aerial selfies" application capable of taking 360-degree images of a drone pilot, complete with face tracking. And finally, Team For the Dream (FTD) presented an application ensuring safer drone flights by using an object-avoidancealgorithm.
All participating student teams conceptualized, designed, and developed their mobile applications on short deadlines, demonstrating great intellectual ability and creativity. DJI's Developer Challenge enabled students to experiment furtherwith unmanned aerial vehicles (UAV's) and showcased the amazing potential of the DJI SDK. In 2015, DJI plans to accommodate more university students wishing to participate in global competitions, with the goals of recognizing new engineeringtalent and pushing the limits of existing technology.
The DJI SDK (software development kit) was officially announced in the fourth quarter of 2014. It has opened an application program interface (API) to creators, empowering them to further the consumer and commercial applications of UAV'sby publishing software specifically for the DJI Phantom. DJI will soon be adding SDK support for more drones in its growing product line, with the ultimate goal of opening the skies to the innovation and creativity of developers aroundthe world.