2016 DJI Developer Challenge - 10 Teams Enter Final Round
The third DJI Developer Challenge received a total of 130 proposals from all around the world with 25 teams selected to proceed to the second round of the competition. After nearly four months of development and two more rounds of screening, 10 stand out teams have been invited to the final round which will be held at the Griffiss International Airport in New York State this coming August. *
* The Griffiss International Airport located in Rome, N.Y. is one of the six FAA approved unmanned aircraft systems (UAS) test sites.

Finalist Teams
The 10 finalist teams are a great mix of university students, start-up companies and independent developers from all around the world, here listed in alphabetical order:
Autero
Cardinal S.A.R.
Graz Griffins
hawkeye
KAIST-URL
MachInsight(机器慧眼队)
NSSC SuperEagles(赛鹰队)
mrasl (SaveApril)
SEU Drone
SHIJIU Team (武汉大学狮鹫队)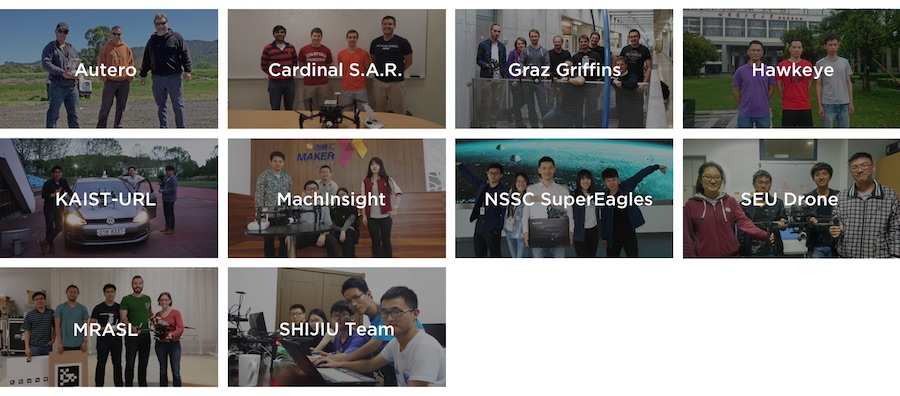 Over the past few years, participants in the DJI Developer Challenge have successfully explored and expanded the fields of use for unmanned aerial vehicles (UAV) (e.g. traffic patrol, powerline inspection, wildlife protection, etc.) For this year's challenge, we chose to focus on one particular area to further develop UAV applications for professionals in this field.
This year, the challenge is centered on a theoretical search-and-rescue mission. Participants will be tasked with building an application that enables a drone to autonomously take off from a moving Ford F-150, collect data on the whereabouts of survivors and transmit the information from the disaster site back to the vehicle, then land autonomously on the same moving vehicle.

We have great hopes for this year's DJI Developer Challenge. As technologists, we look forward to seeing clever solutions of a challenging problem. As part of global society, we look forward to innovations that will help save human lives.